L'AZIENDA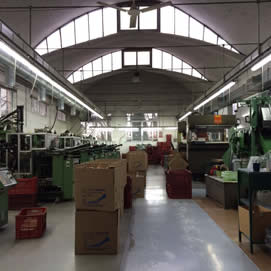 AZIENDA
L'Eurosab s.r.l., con sede nella prestigiosa zona della Riviera del Brenta, collabora con i maestri calzaturieri italiani dal lontano 1973.
Specializzata nella produzione di contrafforti e puntali uomo-donna, l'azienda nel corso degli anni si è affermata ed imposta come punto di riferimento per i diversi fabbricanti di calzature firmate nazionali ed estere.
COMPANY
Eurosab S.r.l., with main office situated in Italy, in the famous Riviera del Brenta, is working in collaboration with professional shoe makers since 1973.
Specialized on production of counters and toe-puffs for men's and women's shoes, the company since founded 1973, gained a very good reputation with its high quality standard in the national and international shoe business market.